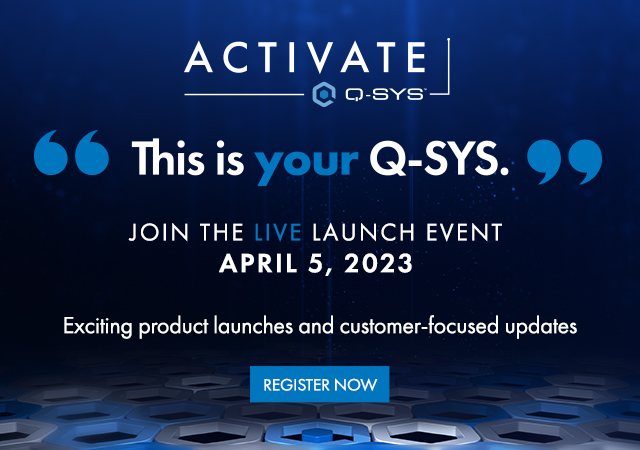 At Q-SYS, our role is to empower you with the tools, support and service to help you confidently create impactful connections and memorable experiences.
March 13, 2023 - Latest version of Q-SYS Designer Software includes the availability of AV Bridging feature license, NM-T1, peripheral mode for Core Nano/Core 8 Flex plus new video features.
March 24, 2023 - With Q-SYS Control - you've got options! Dive into three programming methodologies that can enable programmers (or non-programmers) of all skill levels.
January 31, 2023 – For systems utilizing certified Q-SYS audio, video and control processing in Teams Rooms environments users can now experience spatial audio allowing, creating a more immersive natural experience for in-room participants.
January 31, 2023 – New program drives growth and innovation by supporting technology integration development on behalf of Q-SYS Technology Partners.

February 14, 2023 – This blog dives into the best applications and scenarios for driving Q-SYS Conrol directly from your own PC or server.
February 22, 2023 – Learn how you can seamlessly integrate your Q-SYS systems directly into ServiceNow with Q-SYS Reflect Enterprise Manager and Volteo EDGE.