At Q-SYS, our role is to empower you with the tools, support and service to help you confidently create impactful connections and memorable experiences.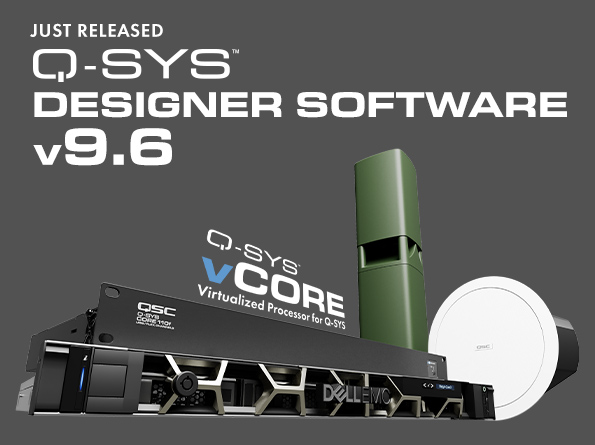 November 16, 2022 – Latest version of Q-SYS Designer Software includes the availability of Q-SYS vCore virtualize processor plus new product support and feature licenses.
October 18, 2022 –Q-SYS is pleased to announce the opening of its new office in Bengaluru, India. This 23,620 sq. ft. facility will be the new hub.

November 21, 2022 – Q-SYS vCore and Q-SYS Control feature license for vCore now available with Q-SYS Designer Software v9.6

November 14, 2022 – Discover how Fortress leverages Q-SYS control and the power of the Q-SYS Core Nano as a critical component of their expansion success.
October 20, 2022 - The University of Southern Queensland leverages Q-SYS to achieve integrated control and remote monitoring & management across multiple campuses.

Churchill Downs revitalizes historic property with Q-SYS and creates an AV foundation to enhance patron experience.