September 5 - 7, 2022
Bombay Exhibition Center



Get a free pass! Register Here
Booth C20
Q-SYS Collaboration Experience
This fully automated Q-SYS Platform demo highlights the newest products and UC Platform integration. Everyone will be talking about this one after the show!
Q-SYS Partner Integration
Learn about Q-SYS partnerships and how Q-SYS certified solutions can seamlessly scale Microsoft Teams Rooms, Google Meet or Zoom Rooms into any high-impact spaces.
Built on the same foundational technology as the rest of the Q-SYS processor portfolio, the Core Nano is designed for applications with lower network channel capacity and/or targeted processing requirements. Unlock the processor's full potentials with new Q-SYS Scaling licences to accommodate specific application needs.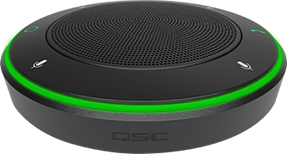 The Q-SYS NM Series NM-T1 is a tabletop PoE microphone that features advanced beamforming technology with four software-configurable zones delivering optimal clarity for 360° coverage. It also offers intuitive onboard call controls and touchless muting capabilities.
The NL Series are network PoE loudspeakers that deliver optimal speech and music reproduction natively to Q-SYS. Available in three form factors (soundbar, pendant-mount and ceiling-mount) the NL Series offer similar sonic characteristics allowing you to easily mix-and-match.
The QIO Series offers modular and easily scalable network I/O to expand your Q-SYS system capabilities and enable streamlined interoperability with non-networked audio and control devices. Each of the six models support mic/line audio I/O to control (IR, Serial or GPIO).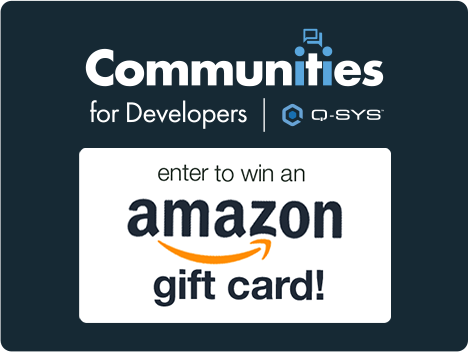 It's time to register for Q-SYS Communities for Developers!
Simply register and join the "India Private Group"
Look for the "Rank Up" quiz to prove your Q-SYS knowledge & win exciting prizes
Join us at InfoComm and experience the capabilities of Q-SYS Control