New Solutions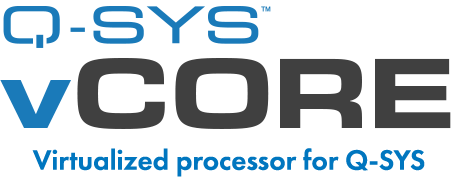 Q-SYS vCore Virtualized Processor
Q-SYS vCore virtualized processor gives you a subset of scalable Q-SYS functionalities in a fully software-based format via a PC/server hypervisor. When paired with the new Q-SYS Control feature license for Q-SYS vCore, you can bring scalable Q-SYS Control capabilities directly to the compute device.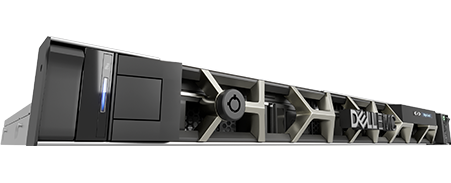 The Q-SYS Core 610 processor combines the powerful Q-SYS OS with an enterprise-grade Dell COTS server ideal for mid-tier applications or centralized processing requirements. By adding the Q-SYS Core 610 Scaling license, you can broadly scale most capacities by 50 percent.

The Q-SYS AV Bridging feature license expands the functionality of the TSC Series Gen 3 network touchscreens, allowing users to connect a PC via USB directly to the network touchscreen controller to integrate Q-SYS audio and camera feeds for convenient BYOD/BYOM conferencing connectivity.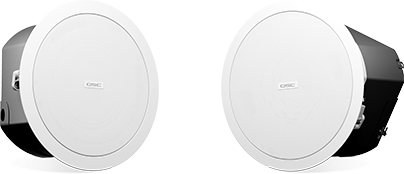 AcousticDesign Series Ceiling-Mount Loudspeakers
Expanding the AcousticDesign Series, these additions are 6.5-inch two-way ceiling-mount loudspeakers designed for higher power handling for challenging environments. The AD-C6T-HC is ideal for high ceilings or reverberant spaces and the AD-C6T-HP offers higher SPL at standard ceiling height for high-energy spaces.